Let us Estimate Your Entire Downsizing and Move
There are many, many variables when it comes to the cost of downsizing and moving. The best way to get started is to schedule a free in-home consulation with PRESTO®.
One of our professional Move Coordinators will be happy to come to your home and provide a detailed quote that includes packing, materials, moving and settling your belongings into your new home. We do our very best to stick to that estimate so there are no surprises at the end of the process. Scheduling is easy: Call us at 630-755-6488 or click Contact in the menu at the top of the page.
Downsizing and Moving
You'll love the convenience of one-call downsizing and moving services. We coordinate and oversee the entire process, including sorting, downsizing, packing, moving and settle-in services. You can count on us to stay on top of all the details and you'll receive one invoice for the whole job.
Real Estate
PRESTO® is known for outstanding results in real estate. And, when you list your home to sell with PRESTO®, you get a lot more than typical real estate services. Our real estate clients receive the benefit of 100% in-house downsizing and move coordination, seeing you through ever step of the way. Even if you already have a Realtor, call us first for efficient, qualified packing, moving and settle-in services.
Peace of Mind
Our company and all of our partners are fully insured and adhere to the highest ethical standards in our industry. See detailed testimonials from our many happy customers here.
How do I thank you for sending Tim to me on a Saturday morning?
He is WONDERFUL. And so are you. I knew you were instrumental in "squeezing" us into your schedule last weekend. We are so grateful. Tim and his crew were finished in about 2 hours. And as always so protective of Mom's things. Even though her stay at the Landing's was short…you and your team made it very easy to set up her lovely apartment. We are most grateful to you.
Steele Family
Now that our move is over and we are settled in our new environment, now is the time to say, THANK YOU.
Thank you to you and your wonderful crew of really, really nice people. You all made the move easy and uncomplicated. After hearing some horror stories about moves made by some friends, I was somewhat nervous about our move. Thank goodness you and your company were recommended to us. Everything you said was true. You said your crew would take care of everything, they did. You said we would not have to do anything, we didn't. You said we could move before the house was put up for sale, we did, you then sold our home as soon as we moved. You said the the sale and closing would be handled by you, it was. We did not have to worry about anything, everything you said was true and it was the easiest move we ever expected. Thank you again for making a very emotional situation especially easy. Thank you for being there ever time I had a question or a concern. You have a wonderful quality of making a big emotional scene become as calm as a baby sleeping. Thank you for doing everything exactly as you said you would. It has been a pleasure doing business with you. Thanks again.
Jane and Tony G.
Presto Real Estate and Relocation Services provided excellent customer service and hassle free support.
Their "one stop shopping" business model was exactly what I needed for my parents to move from their house to a retirement community. Presto's experience guided them to choose the essentials to bring with, then packed, moved and set-up their belongings in their new home. A total hands off experience for me and my parents! Then Presto took over the sale of their home. They scheduled contractors to prepare the home for the market to provide the important curb appeal and fresh look, in addition to making necessary repairs to critical infrastructure. Presto also cleared out the house and provided a lawyer for the closing process! This relieved the burden from me to arrange and follow up on these tasks. I am completely satisfied and highly recommend Presto Real Estate and Relocation Services for your next move!
Bill F.
I highly recommend Lisa Stover and Presto Real Estate.
They helped my elderly parents clean out and sell their house quickly and easily. The fact that they were a "one stop shop" helped tremendously! So professional and caring! An only child's dream come true!
Marcie Dillon
Joanne Rancich was very resourceful and helpful.
She was committed to finding a property with features that matched all my needs and expectations. I would recommend her to anyone. Joanne Rancich is everything a person wants when buying or selling real estate. She knows the business side of the transaction but is interested in the process on a personable level. I felt that Joanne always had my best interests in mind and that I could ask her any question about a property or the real estate transaction process.
S.K.
Maria was so helpful and responsive during the whole process.
She was especially kind with my parents who were faced with the challenge of consolidating 40 years of living in a nine room house to select items to fit in a four room apartment. Her floorplan suggestions were especially helpful and allowed us to plan what would fit in the new space. During the move, the team was efficient yet careful during packing and unpacking. I highly recommend Presto!
Julie G.
I would like to acknowledge my satisfaction and express what a sincere pleasure it was to work with Lisa Stover for the sale of my home.
Lisa provided me with accurate and timely information and kept me informed of the details, both the good and the bad so I knew exactly where we were at from marketing, to price negotiations through the closing. This was anything but an "easy" sale, Lisa worked hard and professionally, putting in long hours and creating a solution to satisfy my, the buyers and the lender's needs. When I felt like giving up, Lisa dedicated herself to find a way to keep me engaged and make this sale happen. She has an optimistic approach to her work and I now believe, that approach and Lisa's hard work is the only reason my house sold. I would highly recommend Lisa Stover as a highly professional, diligent and knowledgeable real estate agent.
Scott L.
Presto Real Estate was the perfect choice when my dad decided to sell his home (after 50 years) and move to assisted living.
I knew we would need a lot of help since I live 250 miles from my father and Presto made it easy for both of us. They took the time to get to know both me and my dad and then she got to work! She skillfully handled the clean out, moving, set up my dad's apartment and helped us get the house updated for a buyer in two weeks' time. All the agents expertise impressed us as we worked diligently to market my dad's house and were kept updated on all showings and feedback. When we found our buyer, they followed through with attention to details that helped us secure an early closing. I definitely recommend Presto Real Estate.
Cathy K
We would like to take this opportunity to thank you for your excellent representation in the sale of our Naperville home.
From the 1st day we met to discuss offering our home for sale, you were honest and straightforward with your approach and "plan of action" to sell our home at a fair-to-market price with the highest possible selling price as the goal. During the nearly 6 months of our home on sale you continued to keep us informed on the overall market and how it related to our home, in the constantly changing mix. You kept us encouraged by reminding us that the right buyer would eventually appear and fall in love with our home and make us that fair offer to buy. And when we did receive that buyers' offer, you handled all of the details necessary with professionalism right up to the closing of the sales transaction. We want to thank you again for a excellent job representing us in the sale of our home.
Jim And Charlene P.
Presto was very efficient and quick with helping us move my parents to a senior living facility.
Their assistance was greatly appreciated. I would highly recommend their services.
Diana Aranyi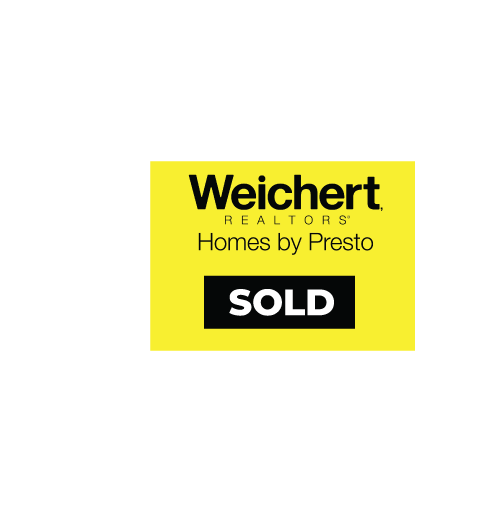 Drop In The Bucket Podcast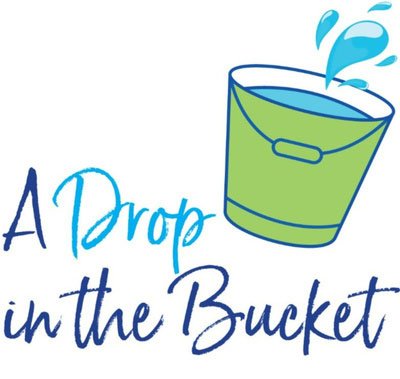 Real discussions on aging and doing it your way! We will be discussing all the things that may on your bucket list, and also things that may be dropped into your bucket. Life is an adventure and the road ahead can be uncertain. Our hope is to open your mind to alternatives, new ideas and approaches to all things aging and to help you do it on your terms. Give it a listen.
Contact Presto®
Call 800.495.1120 To Get Started Today!